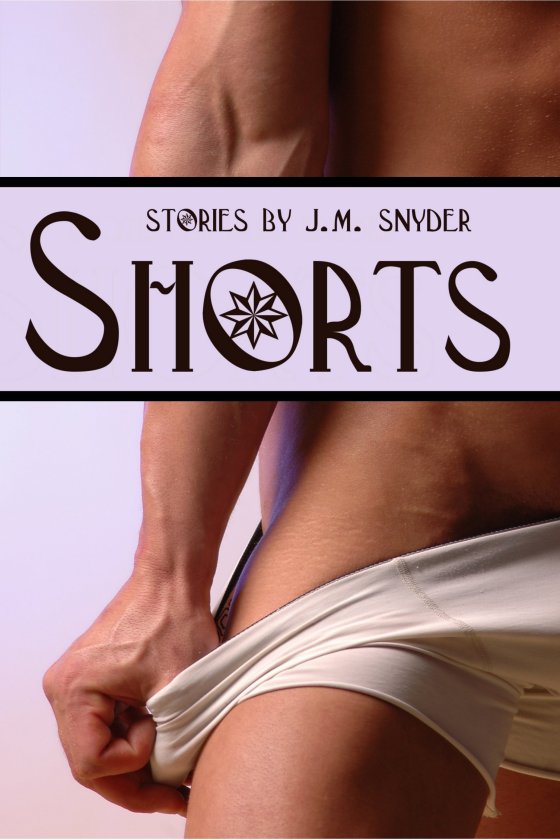 GENRE:
Erotica
LENGTH:
67,489 words | 200 pages
BLURB:
Fourteen sinful, seductive, and downright sexy stories, these tales are a titillating foray into short gay erotic fiction that will excite your senses and set your pulse racing.
From best friends discovering each other for the first time to seasoned lovers stealing a quick moment alone to rivals who come together in a clash of sex and desire, these stories will take you on a wild ride through intimate moments and lustful hook-ups between hot and horny men. Contains the stories:
EXCERPT:
From Joy Ride:
Mack waited. This was Brad's show -- let him make the first move. Coyly the kid approached him and ran a loving hand along the polished fairing at the front of Mack's bike. "A motorcycle like this is almost human, kid," Mack told him. He watched those strong fingers, so pale against the black paint, and imagined them on his arm, his chest, lower. "You stroke it the right way, it'll purr like a tiger for you."
Brad glanced up at him with a grin. "What's it take to make a man like you purr, I wonder?" he wanted to know.
"I haven't quite decided whether or not you seriously want to find out," Mack replied.
That grin again, half-hidden by those long, blonde waves. With a flick of his head, Brad shook the hair from his face and stepped around the bike behind Mack. "Can I get on it?" Before Mack could answer, he pressed his face into the leather seat, still warm from the ride, and drew in a deep breath. "It smells like you."
"What the hell's that supposed to mean?" Mack asked, turning around. As he stepped away from the motorcycle, Brad swung his leg over and pulled himself into the seat. "Hey, get off my bike."
Wickedly, Brad dared him, "Come get me off."
REVIEWS:
Chewing the Bone Reviews:

"This eclectic collection of short stories is loaded with strong but varied story lines, brought to life by provoking and, at times, intense characters. Some of the sex is sweet while some is sultry, but always gratifying. Again, Snyder delivers a well-laid out anthology that kept me captivated throughout my reading." 

Coffee Time Romance: 5 cups out of 5.

"I must say I have not enjoyed a batch of erotic stories so much in a long time. Wonderfully written, each story pulls you straight into the lives of these everyday men and their open feelings of love and lust. Each story unique and tied by the common bond of excellent writing ... certainly the best gay writing I have read. In fact, it is some of the best erotica I have read, period ... An absolute must read for all lovers of erotica." 

Euro Reviews: 4.5 points out of 5, with a "heat rating" of 2.5 out of 3.

"For aficionados of m/m intimacy, Snyder definitely knows how to lay out the plot and characterizations and then turn up the flames! Snyder has a creative imagination and the flair to make the reader believe. If you love gay fiction, or if you just seek a good quality read in a variety of settings and themes, don't miss out on this one." 

Enchanted Ramblings: 4.5 wands out of 6.

"An interesting collection of short gay erotic stories." 

Fallen Angel Reviews: 4 angels out of 5.

"The plot lines were clever with the right amount of characterization to allow the characters to come alive for the reader. The unique plot lines allowed the reader to see a variety of situations that were entertaining and very hot!! ... Thank you for writing a very interesting book." 

Rainbow Reviews: 4 out of 5.

"Even while these stories are short, none of the encounters between the characters are rushed. The relationships do not suffer from the length of the stories. Snyder builds up anticipation and tension tangible enough to leave readers on the edge of their seats." 

Review by Carrie White:

"Fascinating scenarios and interactions drive you to turn the pages with a child-like eagerness to discover if the next story you read compares to the one before it. In addition, steamy unions create a feeling of tremendous delight to make Shorts an experience you'll want to repeat over again." 

Sensual Erotic Romance & Erotica: 5 out of 5.

"A delightful mix, there is something for everyone, from space to paranormal, from friendship developing to more to surprise and fun meetings with strangers. J.M. Snyder will ensnare your sense and delight your libido with Shorts."